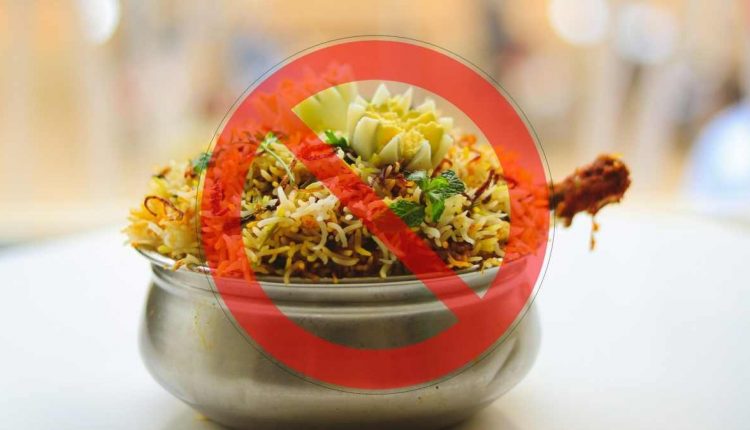 Six outlets of Baba Biryani sealed in Kanpur
Six outlets of Baba Biryani were sealed on Monday by the district administration. Food samples from these outlets were collected by the Food Security and Drug Administration (FSDA) on 8th June and sent to Agra lab for testing. Reports received on 24th June stated that samples of all the six outlets were found to be unhealthy for human consumption.
On the basis of the report action has been taken and all the six outlets were sealed.
Official sources said that these outlets belong to Mukhtar Baba, who is considered a close associate and financier of Hayat Zafar Hashmi, main accused of Kanpur violence.
The six outlets included food outlets located in Swaroop Nagar and Gutaiya areas of the city.
On June 21st Special Investigation Team (SIT) arrested Mukhtar baba for his alleged involvement in the violence of 3rd June in Parade and adjoining areas that erupted following a call to shut down the shops to protest against the controversial remarks on the Prophet made by BJP spokesperson Nupur Sharma during a TV news debate.
Earlier, the police had arrested Hayat Zafar Hashmi, the main accused of plotting the June 3rd violence.
"Six food outlets of Baba Biryani operating from various locations in the city have been sealed. Licences of all shops are being cancelled. Apart from this, it will be checked that where else in the city there are outlets of the Baba Biryani. After this, samples of those shops will be sent for examination. Action will be taken on the basis of the test report of the samples," said District Magistrate Visakh G Iyer.
At the same time, Mukhtar Baba is already on the target of the district administration and the Custodian Office of the Centre in the Enemy Property case. Three separate FIRs were lodged at city police stations recently including Bajaria and Chamanganj. In one such FIR, he had been accused of opening a biryani shop by capturing enemy property and a part of the ancient temple.