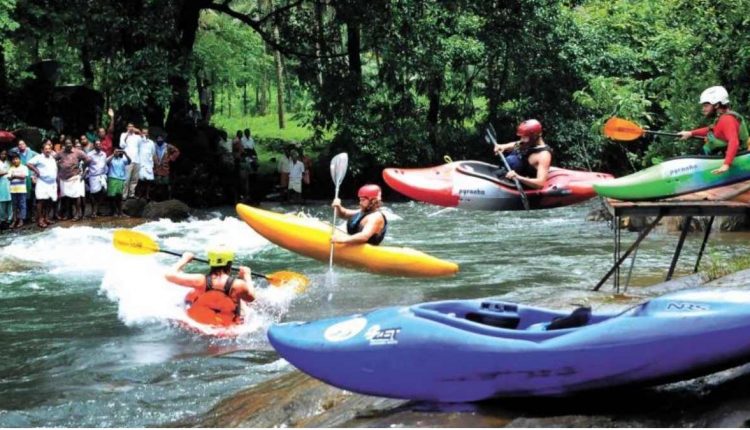 8th edition of Malabar River Festival is coming soon
Get ready for the 8th edition of Malabar river festival happening in Thusharagiri in Kozhikode, Kerala. Festival will take place from 12th August to 14th August.
Malabar River Festival is organized by the Kerala Tourism Department, in collaboration with District Tourism Promotion Council and Kozhikode District Panchayat.
The whitewater kayaking championship is here. Be a part of this fest and you will get to see the best kayakers from India and around the world, displaying their talents and kayaking skills.
These kayakers will compete in the rapid waters of Iruvazhinjipuzha and Chalipuzha, tributaries of the Chaliyar River. There will be categories like The Extreme Race, Boater Cross and Giant Slalom, where the participants will be competing against each other. Winners will get titles like Rapid Raja or Rapid Rani.
The fest will also host whitewater rafting and kayak training among many other thrilling activities. This festival draws many travelers to Kerala. Malabar River Festival has been very well received in the past years' events.
Festival took place in 2013 for the 1st time. It is the only whitewater kayaking championship in South India. If you're looking for something daring and adventurous, you must visit this fest this year with your family and friends.