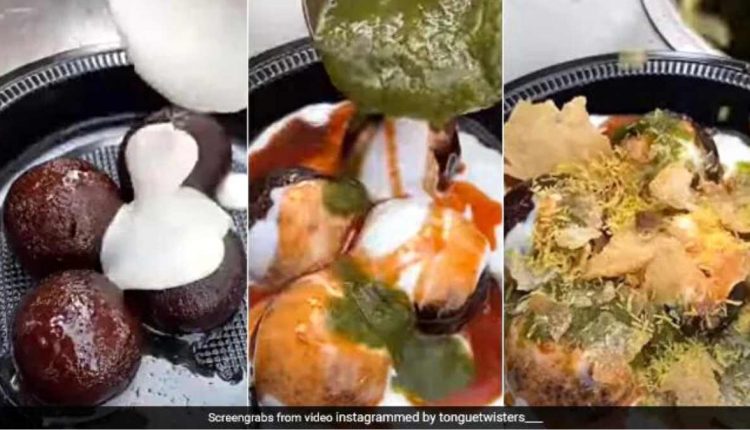 Gulab Jamun Chaat leaves internet surprised
We recently came across a video on twitter where a street side chaat seller is seen preparing a plate of chaat with Gulab Jamun, dahi, imli ki chutney, dhaniya chutney, etc.
Today, the internet is filled with viral food content. But, what tops the list is bizarre food combos. A twitter user uploaded a video on his twitter handle and captioned, "Show me worse than this…Kya hai ye (what is this)?" He further wrote, "Aise kaise koi kar sakta he gulab jamun ke sath (How can someone do this with gulab jamun)?"
The video also features a man who actually tried the dish and gave a confused (facial) reaction to it.
The video was uploaded on 24th June, and has received 24.4k views and several comments where they shared their thoughts on the same.
A person joked, "The people who make this type of food and also who eat and post such videos should be in Tihar. Lifetime imprisonment." To this, a person sarcastically said, "And they should be fed these dishes for lunch, dinner."