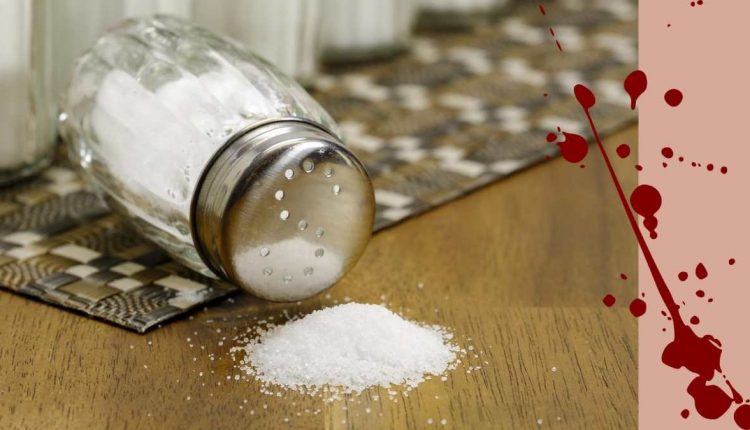 80-year-old shoots daughter-in-law due to excess salt in food !?!
An 80-years-old man allegedly shot his daughter-in-law due to excess salt in his dinner in Hardoi on Tuesday evening.
The accused was arrested on Wednesday morning, after he confessed his crime. Cops identified him as Gafur. Initially, he tried to mislead the police by claiming that some burglars had entered his house and he had opened fire at them but the bullet hit his daughter-in-law, Sulema, instead.
But his statements did not match with the events narrated by his son Irshad and daughter Tasmina, who were present in the house but did not see the murder. Police then grilled Gafur and he admitted his wrongdoing.
Officer Behta Gokul, OP Singh reached the spot after being informed by son, Irshad.
"Sulema was lying on the ground floor of the house in a pool of blood. Cops took her to hospital where she was declared brought dead. Gafur came under suspicion since he started telling us about burglars without even being asked any questions," the station officer said.
"Tasimna told us that Gafur had a spat with Sulema and had gone to pick up his pistol," said the SO.
Police asked Gafur, how burglars entered the house, he got confused and showed the back door which was locked from inside and had spider webs demonstrating that the gate had not been opened in a long time.
The statements of neighbours also confirmed that Sulema and Gafur often quarreled over food. "Last week, neighbours had to intervene when the duo picked up a fight over food while Irshad was not at home," the SO added.
Police have seized Gafur's pistol and have sent it to a forensic laboratory for examination.